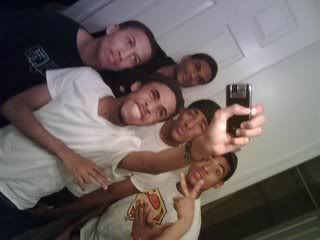 Remember those group of kids in your highschool
who were always dancing in the lunch room;
hallways;
hyping up the pep rallys; etc.? Well
thats who these
8 boys are right here; my friends
from highschool who
always had everyones attention.
They formed a dance
group in school called

2FRESH

.
Recently they have been
selected to compete on
B E T's 106th & park

Wild. Out. Wednesday.
But they are in the need of sponsors & donations to
help them
actually get out there. They are trying to
chase their dreams &
be put on the map. If you can
please donate here (paypal)
or comment me with
info for sponsors, they would really appreciate it .
words from the crew .
heres some videos you can check out
.
Last Pep Rally
The Real Last Pep Rally