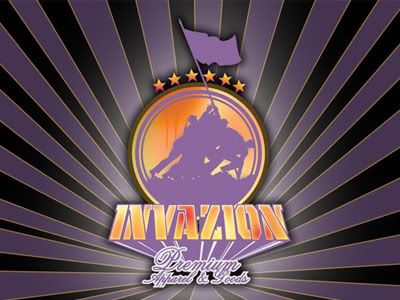 The hottest Mens Urban Clothing Boutique featuring brands like Abstrack, Leroy Jenkins, Crooks and Castle, 10 Deep, Brooklyn Sky, Foreign Family, Lemar & Dauley, Triko, No Mas, Grn Apple Tree, Pegleg, Stacks & Bundles, BDK, Palis, ALIFE, Rich Yung, Hellz Bellz, Tens, Mama, Reason, The Hundreds, 3Sixteen, NGHTVISION, Sneaktip, Jeepney, Kilo, Rocksmith, Mishka, Klusive, Universe Soul Star, Hiquee, The Bureau, Triumvir, Akomplice, Orisue, Famous Stars and Straps, Mighty Healthy, DISSIZIT, Once Upon A Time, Cavi, True Religion, PRPS, Evisu, PFK, Kid Robot, Spoonfed, Seven, Goldspun, our very own custom New Era Fitteds, and many more. All EXCLUSIVE SNEAKERS.. Nike Air Force 1's, NIKE SB'S, PUMA, RBK, DC, Nike Dunks, Air Jordans Retro & OG's,Creative Recreation, Customs Kicks, and many more Etc.
2765 SW 27 AVE. COCONUT GROVE, FL 33133
STORE: 305-856-3737
FAX: 305-856-3712
+ Fellas; if your ever in Miami; MAKE SURE you make a stop here
also check out their blog;
INVAZION BOUTIQUE
follow them on
TWITTER.COM/INVAZION305
SHOUT OUT TO MY HOMIE JAY-P HOLDIN IT DOWN!