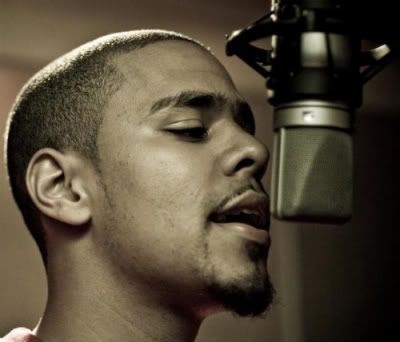 Unlike when Rell and Young Steff were signed to Roc-a-Fella, we feel pretty
safe in assuming that when
Jay-Z
signed
J. Cole
as the first artist to this
Roc Nation imprint, he wanted him to be a star. Our assumptions were
verified when we learned the North Carolina-born rapper was going to be
featured along side Hov on his much anticipated album
The Blueprint 3

on a song called
"A Star is Born."
It seemed pretty fitting, given the buzz
Cole has been generating for himself, first with his "The Warm Up" mixtape,
then with various features and freestyles. And to think, only a couple years
ago, he was rockin' a
t-shirt
saying "Produce for Jay-Z or Die Trying" hoping
to get Mr. Carter to notice him.
Suffice to say, being featured on a Jay-Z album is more than a big deal.
Besides the world knowing your name, being deemed worthy enough to

share some track time with Hova is an honor in of itself. To find out what

he's been up to and how it really feels to appear on a Jay album, Complex
caught up with J. Cole while he was in Manhattan beginning work on
his Roc Nation debut
Read more:
COMPLEX.com