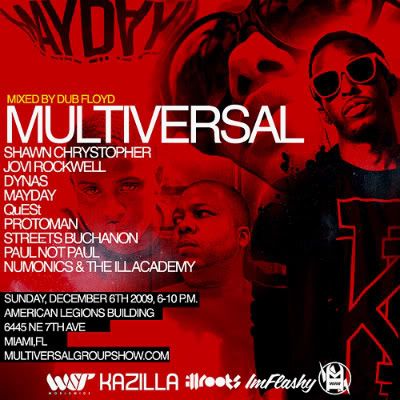 The MULTIVERSAL mixtape drops tomorrow! Its for the show this Sunday in Miami I previously wrote about
"The Multiversal Group Show"
. It will contain music from Jovi Rockwell, QuESt, Shawn Chrystopher, MAYDAY & more. If your in the area, come see them all perform!
shouts to my homie
KAZILLA
who is a big person behind this event & an amazing artist!