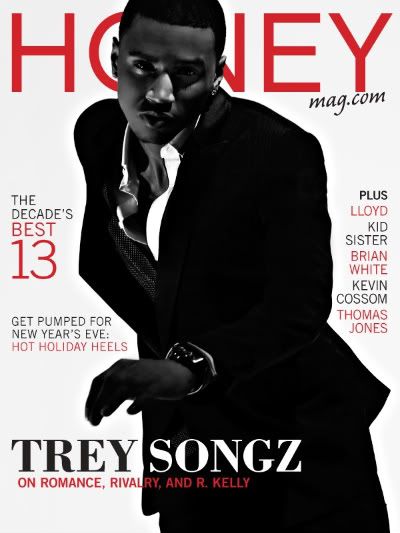 Trey Songz covers Honey Magazine to speak upon his romance, sex appeal, rivalry, & R.Kelly. Heres some parts of the interview . ...
Why do women love you?
I'm a lovable guy. You don't think so? I'm confident. That exudes. Women like men who are confident. I'm humble and I was raised by women so I know what women like.

When comparing yourself to other guys in R&B, who do you consider your competition?
I'm my own competition.

read more here at
www.honeymag.com