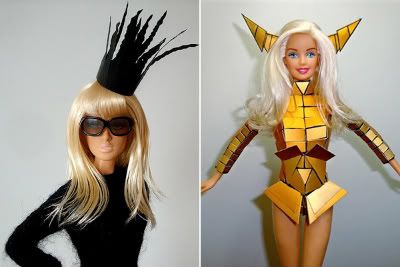 "Barbies
were a standard in our toy chests growing up, but to be honest, all her so-called "fashion" outfits tended to put us to sleep. Not anymore!
Veik
, a 29-year-old
doll
"player" from Beijing, has been giving ol' Barb some pizazz, styling them after some of
Lady Gaga
's most memorable outfits. And these aren't your average grade-school
DIY
s, either, because Veik has all the details—from Alexander McQueen lobster claw shoes to her changing hairstyles—down pat."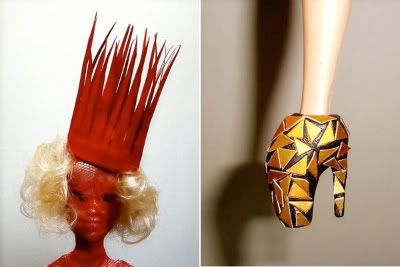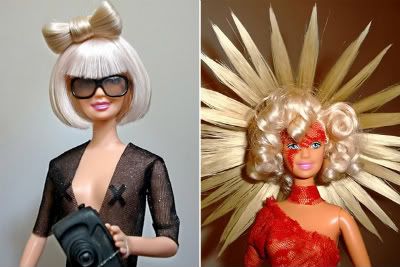 my final words,
this has gone to far!
LOL