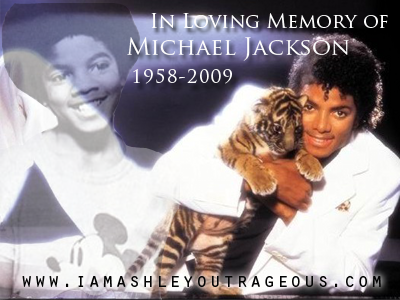 Im truly devastated, ive been a huge fan since I was little!
Me, my sisters, & cousins used to sit around the house all
day & sing his songs & watch 'Moonwalker' over & over again
until we got the dances down! even through all that nonsense
he went through I still remained a fan & bought his albums!
i really cant believe hes done, hes the reason I started dancing!
the way he came up with the moonwalk was amazing! ive
tried so many times to do it but NO ONE can do it like him!
he really was the king of pop & the reason many people started
thier carrers in the entertainment buisness, he def is on of
my idols & will always be! well miss you MJ!
this is only ONE of my favorite songs of his, BILLIE JEAN!
& this happens to be my favorite part in MOONWALKER!