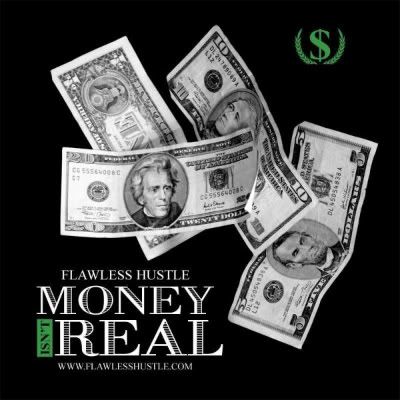 My homie Jonny Walker & affliates over at flawlesshustle.com will be releasing
Money Isn't Real,
Monday, October 19th, the first of many projects featuring fresh cuts from an impressive list of artists within the Hip-Hop community, including hot rhymes and dope beats from
Blockhead
,
Bisco Smith
,
Mike Schpitz
,
Versis
,
Keelay & Zaire
,
Crew54
and the
A-Alikes
, among many other hot spitters and producers. The theme of money not being real is manifested through different means on this compilation, which makes how each artist flipped the concept very interesting
they dropped the first leak today!
Iron African
's "Poison Ego"
DOWNLOAD IT HERE!