Before taking the stage in Osaka,
Mos Def
mentions that his use of the mask is partially inspired by fellow rapper Daniel Dumile, aka MF Doom. His predilection for metal masks has become an iconic part of Doom's career. In a
2006 interview with Wax Poetics
, he explained that the mask was a key part of creating an entire persona, a character. More specifically, Doom is a super-villain based on exaggerated aspects of the real man's own personality, because characters "can do anything" whereas real people have limitations.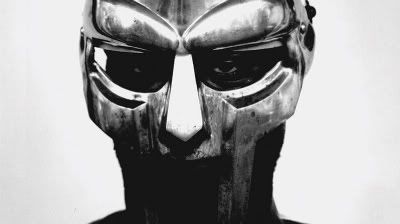 In this FroLab video, Mos Def talks about how hes a huge fan of MF Doom
"ill bet a million dollars on doom against lil wayne, waddup!" hes a smart man, I would too :)